There are SM and MM types in MPO Guide Pin.
To make an MPO/Male connector correctly, guide pins must be installed into MPO Pin Keeper in advance.

If you bought female connectors but actually male connectors needed, we suggest you send the products back to rework.
When pressed for time or hardly plugging in/out, you can refer to the followings to change female to male.
However, there's still 3% of uncertainty that guide pins may be unstable and come off.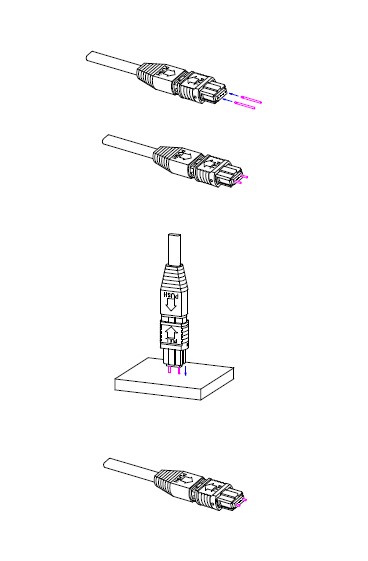 Steps for the insertion of the guide pin
Insert the guide pin into the ferrule's guide pin hole.


Make the guide pin's point with a groove toward the ferrule.



Push the guide pin down, and it will make a "click" sound.

You can place a book under the guide
pin lest it damage the surface of your desk.





Insertion completed. The guide pin will stick out of the ferrule about 0.2cm.